Top Renovations to Complete Before You Sell Your House
by Devon Title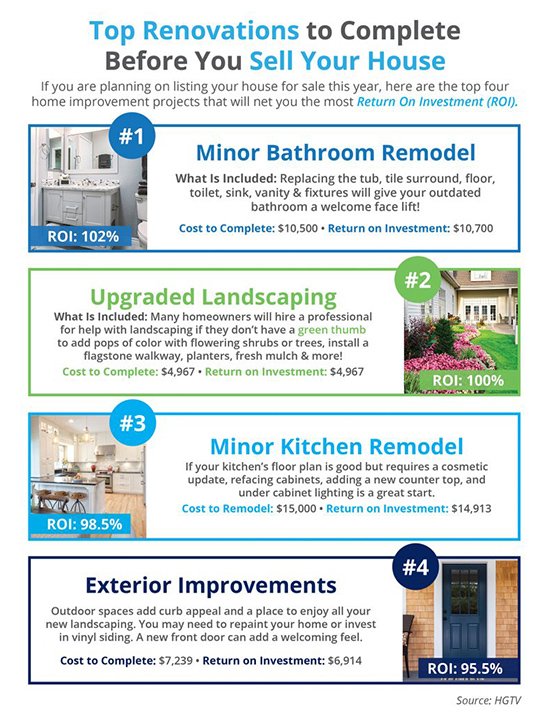 If you are planning on listing your house for sale this year, here are the top 4 home improvement projects that will net you the most return on investment.
#1. Minor Bathroom Remodel
Replacing the tub, tile surround, floor, toilet, sink, vanity & fixtures will give your outdated bathroom a welcomed facelift.
#2. Upgrade Landscaping
Many homeowners will hire a professional for help with landscaping if they don't have a green thumb to add pops of color with flowering shrubs or trees. You can also install a flagstone walkway, planters, fresh mulch and more.
#3. Minor Kitchen Remodel
If your kitchen's floor plan is good but requires a cosmetic update, refacing cabinets, adding a new countertop, and under cabinet lighting is a great start.
#4. Exterior Improvements
Outdoor spaces add curb appeal and a place to enjoy all your new landscaping. You may need to repaint your home or invest in vinyl siding. A new front door can add a welcoming feel.
Content provided by Devon Title.
Consider writing a blog for our website. Contact sales@grahamre.com for more information.